The IDEFICS baseline survey took place from September 2007 to June 2008 and formed the basis for the establishment of a cohort of more than 16,000 2 to 9 year old children in eight European countries: Belgium, Cyprus, Estonia, Germany, Hungary, Italy, Spain and Sweden. The examination of children attending kindergartens and elementary schools was carried out in cooperation with the respective facilities, communities, and hospitals. Trained study nurses and paediatricians conducted medical examinations, fitness checks, and parental interviews and collected biological samples following standardised procedures.
The study measured weight status and related health outcomes such as blood pressure and insulin resistance, direct behavioural determinants such as physical activity and diet, and indirect determinants such as social/ psychological factors and consumer behaviour. This extensive set of examinations included: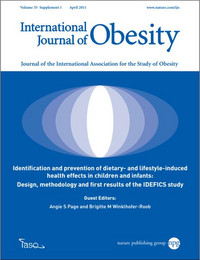 A special issue including 17 original articles on the methods used during the IDEFICS study was published by the International Journal of Obesity in 2011. Find the content here.
The instruments of the IDEFICS and I.Family studies will soon be available in following publication:
Bammann K, Pigeot I, Lissner L, Ahrens W, editors. Instruments for health surveys in children and adolescents: Development, scientific rationale and practical recommendations based on the IDEFICS/I.Family studies; Springer 2017